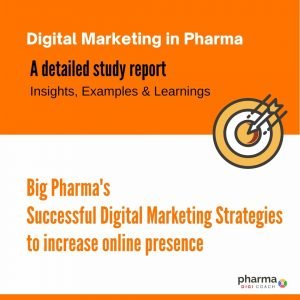 FREE REPORT:



Digital Marketing Best Practices of the World's Top 20 Pharmaceutical Companies







5 key questions answered in this pharmaceutical market report

>>> How do the top pharma revenue generators compare (rank) in terms of their website traffic ?

>>> How successful are the pharma corporate websites in engaging their website visitors ?

>>> Study on the pharmaceutical industry's best digital marketing channels for pharma marketing.

>>> Big Pharma companies' best practices in digital marketing strategies – paid vs organic ?

>>> What are the top social media channels to attracting website traffic ?
Just enter Your Email Address and Get Instant Access >>>>>
---