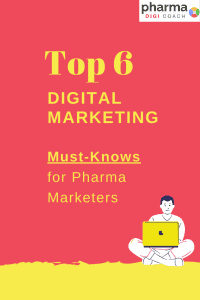 So whether you plan to become a full-fledged pharma digital marketer
or
You would like to gain knowledge of digital marketing concepts.
———-
Either ways,
if your are just beginning –
This is something you would like to know.
This infographic will give you an overview of a marketer's role in the most important areas of digital marketing.
So don't miss on this – Get your free infographic now !
Please complete the following to get your Free Download
Essential Digital Marketing Skills for Pharma Marketers