Subscribe to get our Free emails on Tips, Trends & Best Practices for Pharma Marketing in the Now


From social distancing, lock-down, remote working, stockpiling to keeping safe and being extra cautious of what to touch. Coronavirus has made a huge impact, changing how we live our daily lives.
As the pharmaceutical industry continues to have one of the biggest roles in responding to the present COVID-19 crisis, 
Pharma marketers, too are faced with some real-time challenges
No.1 
What does remote working imply to the pharma field force, who have been the front-lines to the prescribing customer and drivers of sales? What are their expectations and roles in the given scenario?

No.2
How can a pharma marketer cope with the immediate challenges?

No.3
Will the coronavirus force companies to adopt a digital marketing model? 
And
Given the whole burden of uncertainty,
Should pharma instead adopt a stop and wait for approach in its marketing operations?
Well, absolutely not. Experts warn,
One of the worst things brands can do right now is to go dark and mute themselves to the realities around,
But instead of focusing on sales,
Now is the time to clearly communicate your brand's efforts to stop the spread of the novel virus and treat patients affected by COVID-19
Brands should build and reinforce relationships with customers
Take actions to do the right thing, to bring value and to care for the community at large
Without a doubt, it is time to stay connected.
The digital rat race 
Pharmaceutical companies, who have been late entrants in the digital domain of marketing have suddenly realized the intense need of being into 'digital' to survive.

But instead of falling prey to the rat race. It is time to step back for a moment…
And give clear thought to the role, resources, and capabilities the organization has to serve in the present situation.
How can the team unite to support the fight against COVID-19?
The game plan needs to be re-looked into. It is no more about driving results through the previous strategies. 

While these are challenging times for everyone, some smart digital marketing approaches will help create a valuable influence on your customers.
I share my thoughts on some of the immediate concerns from the pharma marketers' perspective. With an emphasis on embracing a digital approach to help bring order in the chaos.
So let's begin.
A. Challenges to the medical representative 
While it has been quite easy for many of us to adapt to the remote working model.
But for the field rep, whose key component has always been about engaging and building relationships through direct face-to-face interactions with customers – It would present as a huge challenge.
Your representative will want answers on – 
– How should they connect and communicate with the customer?
– What products do they need to promote and how?
– What will be the objective of the call?
– Anxieties around job security and 
– Will they lose out on the opportunity to earn incentives?
Let's be clear. 
It is not going to be simply about making phone calls to the doctors. Because making a sales call either via the phone or video is going to be different from how they would otherwise. 

Or for that matter even if they use emails, SMS or social media.
>>> Understanding the customer preferences to being in touch will be important.
Most physicians will now be receptive to calls and will want useful updates from the pharma. 
But also remember not to burden the customer with too many messages or emails.
>>> While these may be viable remote channels to consider,
using the personalized channels ethically and professionally is also important.
>>> All in all, there is a need to learn how to interact and engage effectively with the customers in this new setting. 
How can the pharma marketers support?
1.Your field rep will require resources and templates to engage with the customer through email in the right way, or make a video sales call.
2. Protocols may need to be set up, for communicating in this personalized approach. 
3. Edetailing or remote detailing will be a good option to help in the transition from the physical method. 
>>> The key will be to add value to the conversation in the limited time frame and also being empathetic towards the current needs of the customer.
Here's an interesting case of how Eli Lilly's, at-home field force is approaching doctors in the US.
4. This will be a good opportunity to re-purpose the existing content and collateral in the digital format. 
5. Having a content library will be a useful resource for the doctor to visit. 
There is a 48% possibility for a doctor to access an online resource after a rep has told them about it.
6. One of the top concerns will be about the ready availability of medicines.

>>> It is very important to equip the team with updated information for objection handling.
Like retail availability of brands, provision of any support services or sampling assistance for medications especially for patients with chronic ailments.  
7. Much emphasis should be on being sensitive to customer needs and queries. 
Pharma marketers should aim to gain as much information and insights, to help improve the company's efforts against coronavirus.
8. Keep up the morale of the field force
>>> The field force may not be working towards a target during this period. But provide clear objectives on what is expected from them.
>>> Help them feel like value contributors in this process.
>>> Encourage and reward creative ideas on managing customers.
B. Challenges at the doctor front 
1. Patient visits to the doctors' clinic will be impacted.
The doctor will not be getting any new patients. Only those with critical illnesses or chronic ailments will have no option but to visit the doctor. 
2. Doctors and the staff will also have the fear of exposing themselves to the virus when attending their patients. 
Telehealth can play an important role in connecting patients to physicians. Making it both safe and convenient.
Both CDC and FDA are now making it easier for doctors to leverage telemedicine in the best possible way and to protect themselves and patients from COVID-19. 
How can pharma marketers support?
Are you creating tools and resources:
– To help physicians educate their patients over the telehealth platform 
– To offer any support services and assistance programs to help patients continue their treatment (in the interim period of shortages)
– Enabling patients to adhere to their treatment plan and help doctors in remote patient monitoring.
3. There is a lack of treatment guidelines and clinical data for the doctor.
Doctors are turning to social media for help and guidance from their peers.
It has been seen that doctors are joining specialized social media groups to develop answers in real-time
Learnings are from shared experiences
– The ibuprofen contraindication came to be known when a physician posted about patients getting sicker after taking ibuprofen 

– Few Italian pulmonary specialists have given video lectures which were viewed by thousands

– Brief19, a Twitter group by three emergency-room doctors, have daily posts of information and policy on the pandemic.
How can pharma marketers support?
1. Online for-credit CME programs will be valuable sources of information for every doctor.
They are being offered by many of the accredited medical institutes on various related topics. Some of the topics are as follows:
Clinical overview of infection control, managing response, and patient care guidance. 

Use of telemedicine during the COVID-19 outbreak. 

Addressing physician anxiety and fear of exposure to the coronavirus, and practical advice for physicians on protecting their wellbeing.
2. Arranging for a KOL webinar will also help in knowledge sharing and real-time exchange of ideas and treatment insights.
C. New demand, new communication, new strategy 
In the current landscape, critical therapies and drugs that can be linked to treat and ease the coronavirus symptoms will be on high priority.  
The focus brands selected for promotion (based on earlier plans) may lose demand.
Some other products would come to have newer indications to be discussed and informed about.
So adopting the product strategy to the new demand will make sense.
1. Conversations and communications for the products will also need to be revised and be primarily around COVID-19
>>> Consumers find it reassuring to hear from brands and expect them to be trusted sources of accurate information.
1. To find some good content ideas for marketing, Pharma and Healthcare brands during the novel coronavirus (COVID-19). Click here
2. For resources of trusted information for content creation. Click here
According to a Kantar study,
79% of the respondents stated that brands must show how helpful they can be in the new everyday life, post the lockdown

77% would want them to show their efforts to face the situation
Have a look at Mucinex's new campaign in response to COVID-19.
2. Never before thought of strategies will need to be framed. 
Free home deliveries. Free online movies. Free online courses,
are are being offered to customers in this lockdown period.
Every industry is trying to be there for the customer in the best possible way.

Figure out, your Value Offering, which can be surprisingly delightful!
Read: Some of Eli Lilly's great patient care initiatives.
3. Personalizing and segmenting content needs
>>> Doctors will have to be segmented based on:
The COVID-19 affected areas;
The digital channels you will be delivering on (whether email or social post, SMS, phone); 
The different doctor specialties
Understand the content needs for various specialties.
Physicians, gynecologists, cardiologists, and other specialties will need to understand the risk, the treatment protocol for the patient's visiting them (for example in pregnancy, toddler, or in cardiac, diabetic or elderly patients)
>>> With a more robust email list in your database, campaigns can be initiated with a specific objective:
either as product info, case studies, knowledge sharing, COVID 19 update, newsletters, or follow-ups.

For your key customers, it will be great to create even more personalized content.
What type of information should brands communicate to consumers? 
To find some good content ideas for marketing, Pharma and Healthcare brands during the novel coronavirus (COVID-19). Click here
The communication needs to be relevant, up to date, and authentic.

Most importantly your tone in marketing should be empathetic, supportive and professional.

Over time, fatigue in corona-related news would set in, and at that time you may have to shift to lighter and uplifting messages.
It's critical to understand,
what your customers are looking for right now?
It could be something as simple as, reassurance about ensuring hygiene in manufacturing, distribution, and delivery.
Easy to digest content formats
Youtube, podcasts, video, social media posts, blogs, infographics will be some great ways to deliver your content on important updates and useful tips.

>>> Keep it simple, clear and to the point. Do add, creative visual elements.
Read: How pharma companies are using Social Awareness Campaigns to deliver their content in interesting formats.
D. Product demand and shortages
With panic buying and stocking medicines for fear of shortages,
This will be one of the major concerns for your doctors as well as with the patient.
The doctor would reach out to your field force. And the patients may try contacting the company directly through the company websites. 
BE THERE FOR THEM!
Are your websites, social sites and other customer/patient-facing digital sites updated on how you are trying to deal with it?

As your company is trying to increase the inventory levels, how can you handle the period of stock-out?
How can pharma marketers support?
1. Optimize on proper utilization of samples
Come to the rescue of patients with chronic illness. Connect with your doctor to supply them to those in critical need. 
Do you have a customer helpline or online support to respond to the customers reaching out to you?
2. Ecommerce platforms are being set up 
Ecommerce activity around healthcare products is on the rise. Digital shoppers are willing to wait for longer delivery windows to avoid going to stores.
If the supply chain and logistics do not seem viable for being in the physical retail stores right now, then this will be a good time to consider venturing into ecommerce for your nutritional or other OTC kind of products.

But having great customer service and ecommerce experience is going to be as much required as well. 
To summarize on Pharmaceutical marketing during the COVID-19
Do know that after this crisis is over – pharma marketing will have changed significantly.

Therefore pharma marketers will need to gear up to the new expectations.

Your customers are also adapting to this new setting. So treat the current environment as a learning opportunity.
And don't be hesitant to Test, Learn and Elevate your capabilities around multiple channels. Experiment with various digital platforms and understand your customer's engagement across these different options.
How are you responding to coronavirus along the framework described in this article? Please do share your responses in the comments section below.
PS: Please be careful and safe. Stay alert, but do be kind and supportive.
---
Related Articles

on Pharma Marketing during COVID-19
Content ideas for pharmaceutical marketing during the novel coronavirus (COVID-19):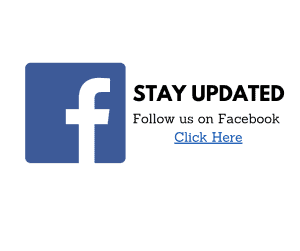 Guide to Pharmaceutical Marketing in the time of coronavirus (COVID-19)
Guide to Pharmaceutical Marketing in the time of coronavirus (COVID-19)