Subscribe to get our Free emails on Tips, Trends & Best Practices for Pharma Marketing in the Now


A look into trend-setting pharma marketing strategies and tactics from 2020 that will continue in 2021, with examples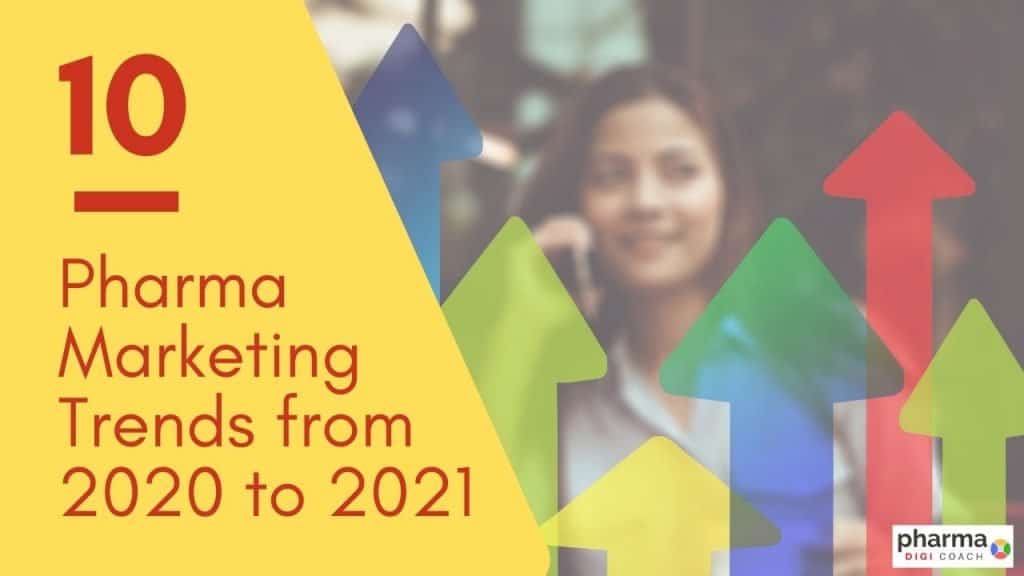 What are the latest trends in pharmaceutical marketing?
The general essence of this article is to bring to you some of the new thinking and themes in pharma marketing that have taken shape in the year 2020.

If you have been following my monthly compilation of pharma marketing campaigns, you would have already noticed some of these trends.

We will take a close look into the current emerging trends in pharma marketing and understand the different tactical approaches to this trend with the help of examples.

I hope pharma marketing professionals, who are keen to know the latest in pharma marketing strategies, will enjoy reading this post.

10 Pharma Marketing Trends from 2020 that can help pharma marketers make robust marketing strategies in 2021

1. Unbranded disease awareness campaigns take precedence over branded pharma campaigns
2. Patient influencer marketing – Pharma partner with patient influencers
3. Pharma's renewed focus on the customers
4. Community management is becoming the cornerstone to all pharma marketing strategies
5. Digital Audio: Podcast and Radio gaining popularity
6. Digital Video for pharma: The preferred way to deliver and consume content
7. Pharma ads with Animations, Stock Videos/Photos
8. Pharma corporate campaigns to boost reputation
9. Applying segmentation and data analytics to deliver marketing programs
10. Pharma collaborate with other content creators
---



Pharma Marketing Trend No:1


Unbranded disease awareness campaigns takes precedence over branded pharma campaigns

Building awareness and educating patients was the primary objective for most of the unbranded campaigns. It also delved into areas to help patients with resources to get access to their treatment and med needs during the pandemic.

Unbranded campaigns give pharma companies more regulatory flexibility since the published content is generally perceived to be more informational and educational rather than being promotional.
Disease awareness was mainly in the chronic disease areas. How the unbranded content was delivered made an impact on the campaign's message. Pharma had a preference for the following mediums to deliver their disease awareness campaigns:

>> Unbranded Websites
>> YouTube Channels
>> Celebrities for disease awareness
>> Short films or online documentaries

1.1 Unbranded microsites or independent sites to provide education around a specific disease area
Some of these sites were quite engaging which enhanced understanding, and provided essential tools and resources to better manage health. Let us have a look at some of the prominent pharma sites and learn how they were different.

In what way, were the disease awareness websites different

Disease awareness campaigns & examples of Pharma sites

Disease awareness website with

visually compelling stories

, reinforcing an important campaign message
"Breaking Depression" by Janssen Pharma – To break the silence and stigma around depression and to encourage people to start one conversation about depression.
Read more: Pharma firm Janssen's award-winning unbranded depression campaign
A patient awareness website with a

virtual interactive experience

"Cut Out Overdoses" campaign – A unique way to deliver and present the campaign message on opioid overdose
Read more:  A one-of-a-kind virtual experience of an unbranded Opioid Overdose Awareness campaign

Content-heavy websites made easy to naviga

te
"Find the Right Fit" program: The website provided a lot of information and educational resources for newly diagnosed patients with secondary acute myeloid leukemia (sAML) – but the site was structured in quite a user-friendly way.
Read more: Jazz Pharmaceuticals' patient program with complete educational resources on a rare disease

"Off to a Good Start" campaign included a series of animations that were created targeting people with diabetes to better understand their disease. The complex science behind the disease is broken down into easy-to-digest animations and infographics.
A

strategic way to connect

an unbranded campaign to

the brand

"I'm so done":  With easy to take poll surveys and flip cards, the site has impressively highlighted the drawbacks of the current birth control methods, creating the need to go find the best option – subtly opening conversations around their brand –Twirla.
Read more: I'm so done – A birth control awareness campaign


Examples of unique disease education
website

for HCPs




"The Smoldering Truth": A special disease awareness program, that brings to light the high risk of delaying treatment
Read More: GSK pharmaceutical campaign encouraging physicians to act sooner

"A virtual botanical walk": A high touch technology site with video and audio that mimics a real experience. Read more

1.2 YouTube is emerging to be one the preferred content sharing platform for pharma, as per…
…the 2020 Digital Marketing in Pharma study report
Some pharma companies made the most of their content creation efforts by having a dedicated YouTube channel to address the key concerns that have come to be during the pandemic.

Examples of Pharma on YouTube

"Building Mental Resiliency" video series: To support conversations and share resources to manage the uncertainness of the COVID-19 pandemic.

Astra Zeneca pharmaceutical campaign on YouTube channel for patients with COPD and asthma

1.3 Celebrities partner with pharma for awareness campaigns
Celebrities teamed with Pharma, not to endorse the pharma brand – but to support disease awareness programs.

These celebrity stars, actors, and sports heroes had personally experienced the disease or had seen a close relative suffer. Telling engaging stories of their struggles, the celebrities have encouraged people to better manage their health.

The mass appeal of celebrities, when used in the right way can be effective for the campaign. This year we had the following celebrities talk about their disease condition:

"More than Scleroderma": Queen Latifah raised awareness about scleroderma-associated interstitial lung disease to help others avoid the challenges they had to face.

"My Glaucoma, My Design": Super Bowl MVP and Dancing with the Stars celebrity – Von Miller, partners with Allergan to educate people living with glaucoma. So they can work with their doctors to design treatment plans that help lower eye pressure. 

"Know Before the Low" campaign: American idol star, Crystal Bowersox advocates for people living with Type 1 diabetes and inspires them to empower themselves and those around them.

"Know Migraine Mission" campaign: Host of Netflix Karamo Brown, create awareness on Migraine and the associated stigma

"Facts on Hand" awareness with John Elway (athlete). Read More

"Advantage Hers": Tennis player, Wozniacki partners with UCB for the disease awareness campaign for women with chronic inflammatory conditions

SpeakENDO: "Shine a Light": Performer, entertainer, actress, and artist Julianne Hough brings in a new understanding of endometriosis.

1.4 Films and online documentaries to inspire patients and build disease awareness
Pharma has been sponsoring or even creating one of their series of short films, that zero in on the lives of actual patients. Patients talk about confronting challenges with the chronic disease, pursuing professional goals, also bringing to light stories of how a loved one dealt with the disease. Following have been a few of the ways, pharma tried to connect with the community during the pandemic.

HemeWork mini-documentary series: To inspire patients with bleeding disorders and help them achieve their career goals.

A Mystery to Me: A docuseries featuring the lives of three patients who live their everyday life with myasthenia gravis.

"Hiding in Plain Sight: Our Mental Health Crisis": A PBS documentary series, sponsored by Otsuka Pharmaceuticals

'Lets Talk': A documentary by Sanofi to tackle mental health issue in blood disorder patients

A Touch of Sugar: As part of Merck's America's Diabetes Challenge, this award-winning short film is told through the voices of people living with type 2 diabetes

Pharma Marketing Trend No:2
Patient influencer marketing- Pharma partner with patient influencers

Gone are the days of hiring celebrity stars to promote pharma brands. Research has shown that consumers do not trust celebrities who make money from endorsing prescription brands.
Today, pharma is collaborating with patient influencers to close the trust gap.

Pharma companies are looking to partner with patient ambassadors/health experts, as they are many times more likely to generate real engagement with their followers than a celebrity.


Influencer marketing is when companies partner with influencers
to increase brand awareness or conversions among a specific target audience.

Patient influencers, patient leaders, health influencers, or patient health advocates as they are called help raise awareness, share information, and support their communities by sharing their insights and experience, as stated by WEGO health.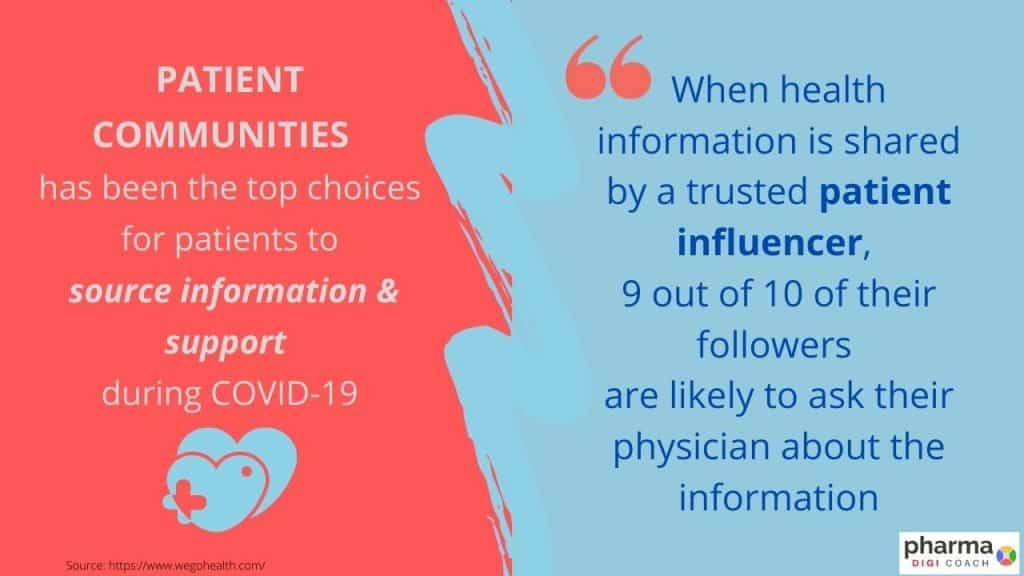 During the coronavirus pandemic,
patients were discussing and seeking advice
on their health issues
from online health communities.



Examples of influencer marketing in pharma
Health influencers promote Abbvie's Migraine Medical campaign on social media

For the brand launch of Phexxi, the first non-hormonal contraceptive – Social influencer, Dr. Charis Chambers, an OBGYN, who is better known as @thePeriodDoctor, discussed issues on birth control with the community.

Check out how GSK had patient ambassadors share their experiences for its DTC campaign "Shingles Doesn't Play Favorites"

Astra Zeneca unites with a fitness expert for the "Survivors Have Heart" campaign

MS Journeys: For the Multiple Sclerosis community, Novartis brings educational podcasts and interviews by Kate Milliken, an MS patient advocate as one of the hosts, who has been living with the disease for 14 years.


Pharma Marketing Trend No:3
Pharma's renewed focus on customers

2020 was the year when Pharma responded with more compassion, empathy, and encouragement towards their customers' needs.

Many of the pharma companies, prioritized the customer-centric culture in their organizations – and remained highly committed to engaging and building a more meaningful relationship with their patient and doctor communities.

Patient engagement strategies were designed to deliver on the customer's expectation from pharma at all stages of the patient journey – offering tools and also serving them with products beyond medicines.
Empathy and Relevance formed the basis of most of the customer-centric activities that came about during this time. Doctors and patients were empowered with important resources, services, affordable saving options, and much more.

Let us have a look at some of the novel patient engagement ideas, and customer-centric strategies (for doctors and patients).

3.1 Trend-setting patient engagement initiatives with examples

Resources that helped patients in their treatment journey
Tecfidera TecTrack: The award-winning app to assist and guide multiple sclerosis patients being treated with med Tecfidera.


Latuda.com: A thoroughly made site that created a full Resource Pack for patients to understand, manage and monitor their Bipolar depression.


MG United: A dedicated patient-focused website to help in their treatment journey



"Know Narcolepsy": An interactive activity journal is given to patients with narcolepsy and members of their support network as a way to educate, inspire people with narcolepsy – to better manage their symptoms and gain a deeper understanding of their condition.

Conversation guides: Helping prepare patients to ask the right questions and to make the most out of their doctor visit.
Eg: How to make low blood sugar
preparedness a high Priority, Ask for the Afirma test discussion guide.

Resources that demonstrated empathy for the patient
Ella the Jellyfish: A special website designed specifically for children affected by Lennox-Gastaut syndrome (LGS), where the children get to do super fun activities and find a friend in Alexa-based Ella the jellyfish.

Know more

"Healthy Conversations": A company that found a way to help patients find their best words when it comes to talking about their sensitive health issues. Users are guided through an automated dialogue, simulating a situation of discussing with a friend or relative.

Offering useful patient support tools by Going Beyond Medicines
Make Your Dialogue Count: A website to help patients talk about metastatic breast cancer with friends, family, and treatment team. Supportive resources to manage overall health and also help them to voice their needs.
HemeWork, a program designed by and for the hemophilia community to inspire and support patients to achieve professional development and career goals. 




3.2 Pharma campaigns showing empathy towards doctors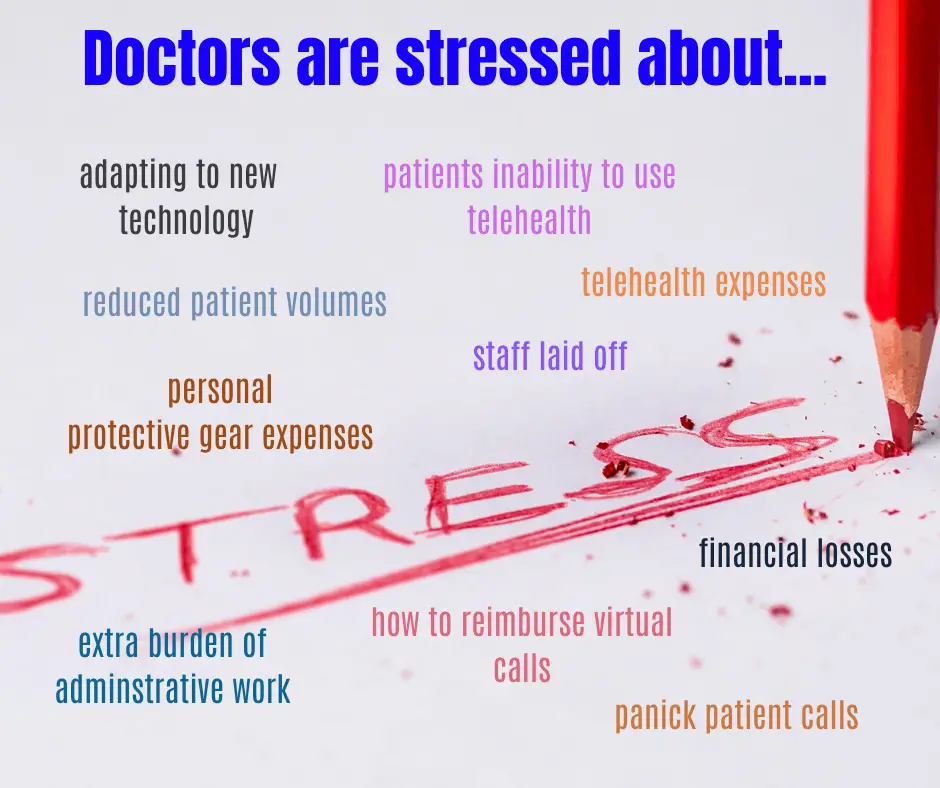 Pharma responded with campaigns showing great empathy and respect for the doctor community. Let us have a look at some of them:
Mucinex's campaign encouraging people to rate their doctors online


'Your Practice. Our Purpose' (YPOP): YPOP campaign for doctors is a special effort by Allergan Aesthetics to help healthcare providers with practice-related resources and useful medical education


"Disappearing Doctors": A campaign for doctors to discuss their mental health issues



3.3 Pharma campaigns

urging doctors to empathize

with their patients
Toilet Books: A campaign that brought to the light the gravity of how Chronic Idiopathic Constipation is affecting the quality of life of patients and urged doctors to be more sympathetic towards their patient's condition
Stepping into their shoes: SK Life Science's created a one-of-a-kind, completely immersive virtual experience that lets HCPs into the seizure patients' experiences.





3.4 Pharma companies demonstrating a patient-centric culture
Being Patient – Multiple Myeloma: An experiential app, by Takeda Oncology to help their employees understand what it's like to live with multiple myeloma. Read more

Pharma Marketing Trend No:4
Community management is becoming the cornerstone of all pharma marketing strategies

In 2020, pharma marketers were invested in growing, supporting, and genuinely making deeper connections with their patient communities.

Pharma experienced the power of community management.

From creating social platforms, and sharing patient stories to having games, musical contests, and dance challenges – pharma helped patient peers connect, uniting them with a purpose during the difficult pandemic times, and guiding them.

This, in turn, paved the way for pharma, to gain valuable insights into the real needs, challenges, and mindsets of the patient which helped marketers in varying their tone and marketing approach appropriately – sometimes from being friendly and caring to be very personalized and casual.

It seems certain,
that Pharma is now ready to try out new ways to bring more meaning in its role towards the patients – Bridging the gap between pharma and its audience.

Let us have a look at some of the ways how pharma got involved in supporting, managing, and interacting with the patient community-

Examples of pharma's community engagement

4.1 Games, challenges, and contests proved to be a great way to bring the community dealing with pandemic stress, together.
World Health Organization advises everyone to play video games to
combat social isolation, during the COVID-19 crisis.
>> A public health campaign goes for Gaming to raise funds for Breast Cancer

>> Merck KGaA collaborates with a social gaming platform to promote MS awareness

>> GSK's Nicorette "Start Stopping Shout Out" contest

>> America's Diabetes Challenge: Get to Your Goals

>> The Pro Plus Contraption Challenge 

>> "Escape the Castle" campaign: An interactive game for doctors, addressing the difficulty in diagnosing a rare disease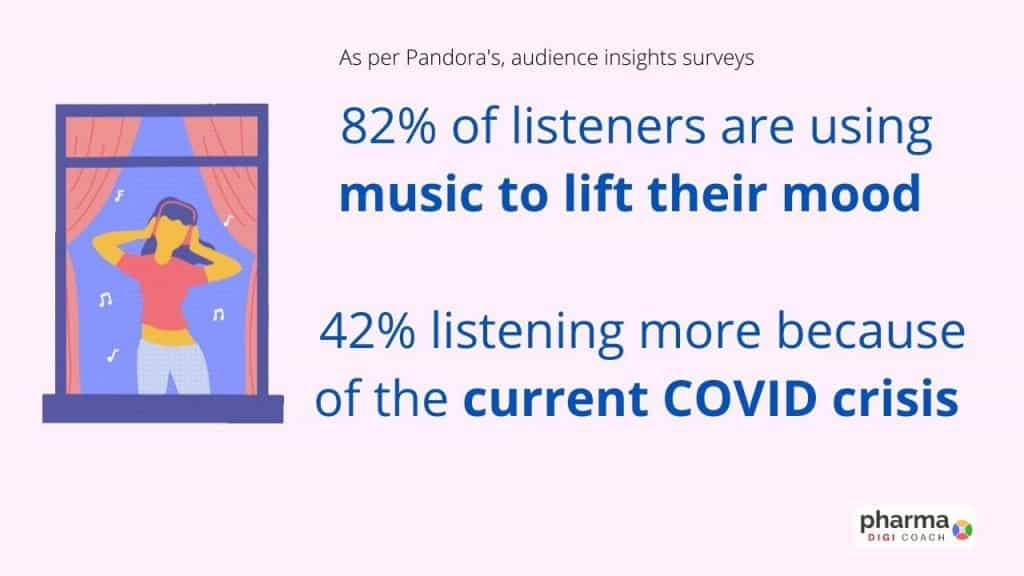 4.2 Music and Dance can be therapeutic and a fun way for peers to connect with the community
>> Novartis and iHeartRadio combines music and information for the MS community

>> GSK's ViiV healthcare virtual HIV summit with an online cabaret

>> Neurocrine Biosciences partners with a musical organization for their disease awareness campaign on mental health

>> Novartis dance challenge branded campaign to raise awareness on sickle cell anemia

>> Pandora music is the audio partner for GSK's Voltaren

>> A lyrics contest to raise awareness on idiopathic pulmonary fibrosis (IPF) 

>> Mucinex #BeatTheZombieFunk Dance Challenge

>> "Music Moments" to drive awareness on Alzheimer's and all other dementia.

4.3 Inspiring patient stories: Creating a platform where patients support their peers through real-life stories of struggles by capturing a specific aspect of their treatment journey
'Notes of EnCOURAGEment': Personal notes of inspiring stories, messages, and tips by Real patients are shared to encourage other patients to complete their immunotherapy treatment plan.

Bristol Myers Squibb Pharma gives hope to cancer survivors with the 'Survivorship Today' campaign

'Survivors Have Heart' campaign: The website is an effort to unite the community by sharing emotional and inspirational stories of heart attack survivors.

'Find your mbc voice' campaign: Stories of courage and perseverance to inspire and help start a conversation

Checkyoursweat.com: Tips and stories encouraging the community to get comfortable talking about hyperhidrosis

4.4 Online communities / social media support groups: Helped create a safe environment providing peer-to-peer support. A forum for patients to ask questions and have conversations. Many a time encouraging patients to share their personal stories on social media using the campaign hashtag.
Agile Therapeutics launched the "I'm so done" campaign (#IMSODONE) for women to discuss and decide for themselves the best contraceptive method.

#PsOintheKnow campaign: Patient stories discussing the different ways they tried to hide their psoriasis from people at work and encourage people to share their psoriasis experiences on social media by using #PsOintheKnow.

Make Your Dialogue Count: A space dedicated for the metastatic breast cancer community to feel supported and informed.

Novartis launches metastatic breast cancer Instagram series to address new patient concerns during COVID-19

Monumental Moments, a forum for patients to share and celebrate their moments on how they coped with their mental health during the difficult COVID-19 times, using the hashtag #MonumentalMoments.

 #BreakingDepression: The campaign that asked people to take the pledge to start one conversation about depression on social media.

4.5 Special events that helped unite the community
My MG Solemates: MG Events is an initiative by Argenx – A fun, collective art project designed specifically to help people in the myasthenia gravis community overcome social distancing.

Lungs&You Live Events: Free educational events on Idiopathic Pulmonary Fibrosis

Pharma Marketing Trend No:5
Digital Audio: Podcast and Radio gaining popularity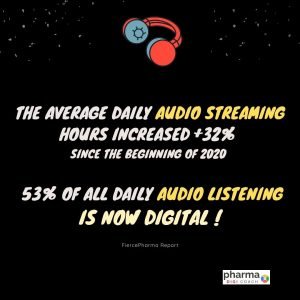 The audio format has come to be an effective way to engage consumers and healthcare professionals.
Still very niche and unexplored by many pharma companies, digital audio can be a great avenue for pharma marketers considering deep-diving into a subject.

With the right topic, backed by factual-science-based information and compelling story-telling it can be quite appealing to a select group of audience.


"As consumers and physicians move from reading to watching and now listening – the key for pharma marketers will be to translate visual marketing strengths into relevant and unique content for audio", stated by FiercePharma

Read more on: Podcasts seems to be catching up with HCPs and the general populations


Examples of pharma companies that explored using radio or a podcast series
Novartis's Psoriasis Awareness campaign through a Podcast

Pfizer's unbranded disease state awareness campaign: New podcast series on menopause

"WMBC Radio": Pfizer's first-ever streaming radio station, for people with metastatic breast cancer (MBC). Know more

Merck's debut podcast series featuring survivor stories from cancer patients



Pharma Marketing Trend No:6


Digital video for pharma: The preferred way to deliver and consume content

Digital video is the most powerful online medium today and is also replacing pharma TV commercials in a big way.

Digital video, as part of the digital marketing strategy, helps ensure more engagement and is the best medium to deliver clear memorable information.
It allows more opportunity for in-depth storytelling and has proven to be a great way to provide content and engage with the HCP community. Video can appeal to people's emotions and has the power to keep human connections active.
Here are some of the Best in Pharmaceutical digital & social media advertising in 2020.
Unlike TV, it is a better way to deliver optimized and customized content to the required audience, through programmatic advertising.

Pharma's state of video advertising, as tracked by Innovid,



Pharma Marketing Trend No:7


Pharma ads with Animations, Stock Videos/Photos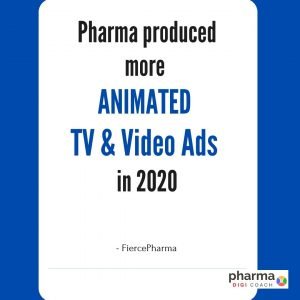 With social distancing and travel restrictions in place, shooting for ads had become difficult. Pharma brought some clever ways to deliver their ads.

Animated video ads came to be quite attractive, and a better way to express the brand messages. Not only was it cost-effective, but it added some light, fun tone – which was in contrast to the pandemic stress affecting people in real life.



7.1 Examples of some video animations
>> Novo Nordisk launches an animated branded pharma drug ad, during the pandemic

>> "Off to a Good Start" campaign had a series of animations that were created targeting people with diabetes to better understand their disease
Some of the most recent ads with video animation:

On the other hand, Esperion ventured into creating ads, by combining and creatively weaving together different stock videos.
7.2 Example of using Stock videos for creating a pharma ad
>> Esperion pharmaceutical TV advertisement harps on "breaking the cycle" with its non-statin medicine brand Nexletol

And GSK's ViiV healthcare created a unique campaign with Shutterstock photos
7.4 Example of using Stock photos to create a campaign
>> GSK's ViiV partners with Shutterstock Studios for a new HIV photo gallery



Pharma Marketing Trend No:8


Pharma corporate campaigns to boost reputation
Ever since the pandemic struck, the pharma industry played an important role in the fight against COVID-19.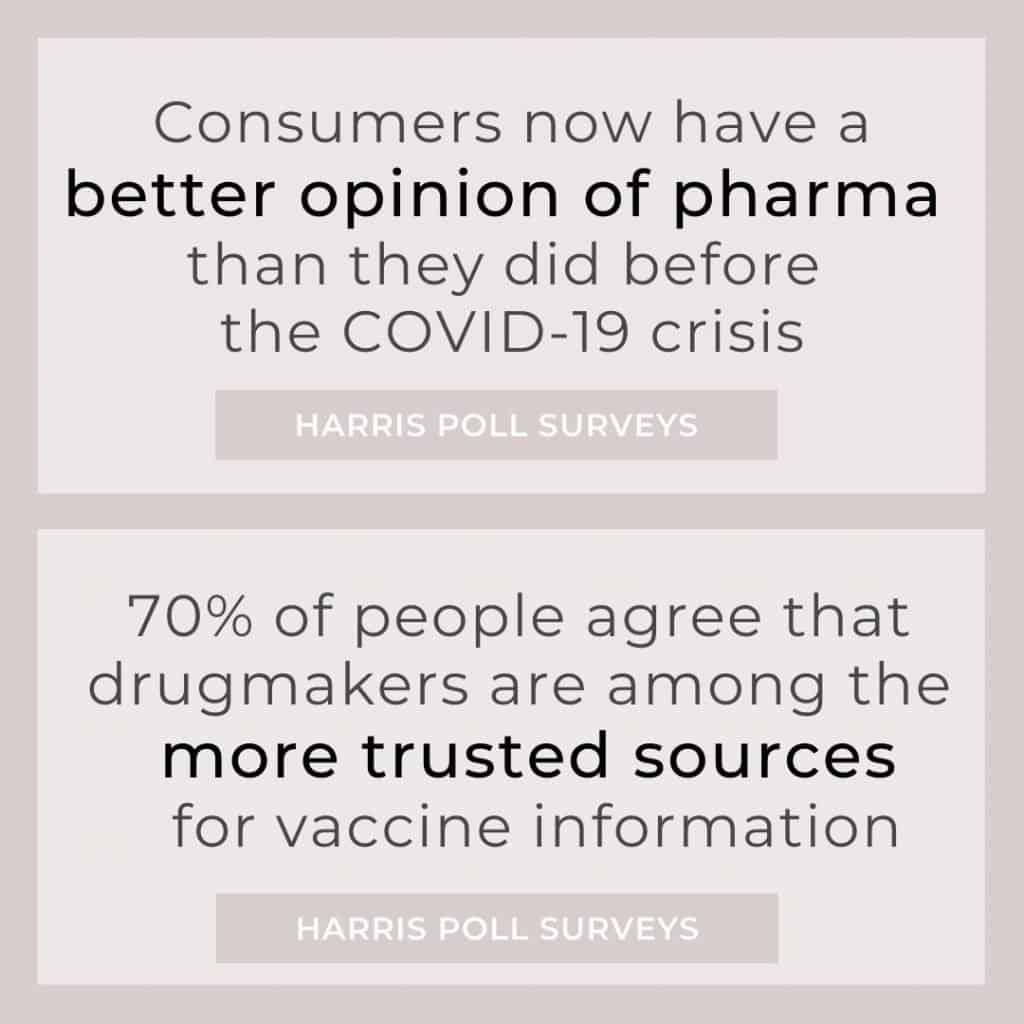 Pharma has been leveraging this opportunity to boost its reputation.
Last year's corporate campaign, brought to light the issues and challenges of the times, and in a way showing people how they were supporting the community at large.
Not only urging people to take care of their health but with the community showing a growing interest in COVID-19 disease technicalities and vaccine research, pharma was in the forefront to provide science-based knowledge. In a way letting people know how it is involved in improving lives.
We can expect more of such pharma corporate image-building campaigns in the coming months. You can have a look at some examples of pharma corporate campaigns
Pfizer's recent TV ads focus on two key COVID-19 concerns

"Janssen Never Stops" A campaign that brings reassurance during the pandemic times

"No time to wait" pharma campaign urging patients to visit their doctors during the pandemic

 Merck Pharma firms TV advertising to not compromise on preteen doctor visits during COVID-19

Johnson & Johnson reminding patients to take care of their health during COVID-19

Social awareness campaigns to help the fight against COVID-19

J&J's 'Masking for a Friend' Campaign

Bayer's This is Why We Science" Campaign



Pharm Marketing Trend No:9


Applying segmentation and data analytics to deliver marketing programs

The importance of a well-defined target audience segmentation is gaining interest in pharma. You will see pharma investing in properly segmented campaigns. Segmenting campaigns can help with targeted messaging, which remains highly relevant to the segmented audience.
Read more on: Defining target market of pharmaceutical companies
Pharma has also been using data analytics to design marketing programs and campaigns. The quality of insights gained can help in improved targeting efforts and richer commercial strategies.

Let us see some examples of how pharma used segmentation and data analytics for designing their marketing strategies
GSK pharma vaccine awareness health campaign for the older adults, and its micro-targeted campaign efforts

Personalized, Omnichannel Relationship Marketing to Boost a Blockbuster Launch

OTC pharma brand Absorica uses data and analytics to reach its target audience

Mucinex partners with Kinsa thermometers, to keep track of location-based cold and flu symptoms

Pharma Marketing Trend No:10
Pharma collaborate with other content creators

Sponsored-editorial content and collaboration with other online content creators/publishers were some of the ways Pharma added flair to its content strategy efforts.

Not only did it get a quick head start to venture into high engagement content marketing but realized it to be a highly effective option compared to the regular display ads.

Sponsored editorial content is a little different from the usually sponsored content.

While in a Sponsored content, the sponsor will pay the publisher to create and distribute some branded content. This branded content would be placed on the publisher's site, such that the content naturally fits into the surroundings of the webpage, without looking too promotional.

But in a sponsored editorial content, the content is already published on the site – keeping in mind the reader's interest. It is primarily not promotional but is more educational and informational. If the content fits well with Pharma's messaging, and the content receives a good response from the expected set of audience – Pharma could decide to sponsor this content and partner with the publisher to have its brand featured on the publishers' site.

The strongest theme of the year being COVID-19, pharma collaborated with other content creators and health experts, to have its presence around key issues surrounding the pandemic and being seen by the patient population.

Here are some examples of the pharma sponsored editorial content –
Companies like Johnson & Johnson's Janssen, Incyte, AbbVie, and Roche's Genentech, signed on as sponsors for Patient Power's 30 min webinar series. Read more here.

Mucinex sponsors WebMD's online cold and flu tracker. This tracker used self-reported data to show the locations, where cases of the illness are low or high. The maps provide a detailed report on the symptoms (namely cold, fever sore throat, nasal congestion, and runny nose).

Otsuka America Pharmaceuticals sponsored the public health initiative on Well Beings Youth Mental Health Project for teens. The project includes a PBS documentary series by the title, "Hiding in Plain Sight: Our Mental Health Crisis". The four-hour film will chronicle mental health issues faced by young people in the U.S. 


Another way, pharma collaborated with content creators was by inviting publishers and health experts to come and contribute to their site.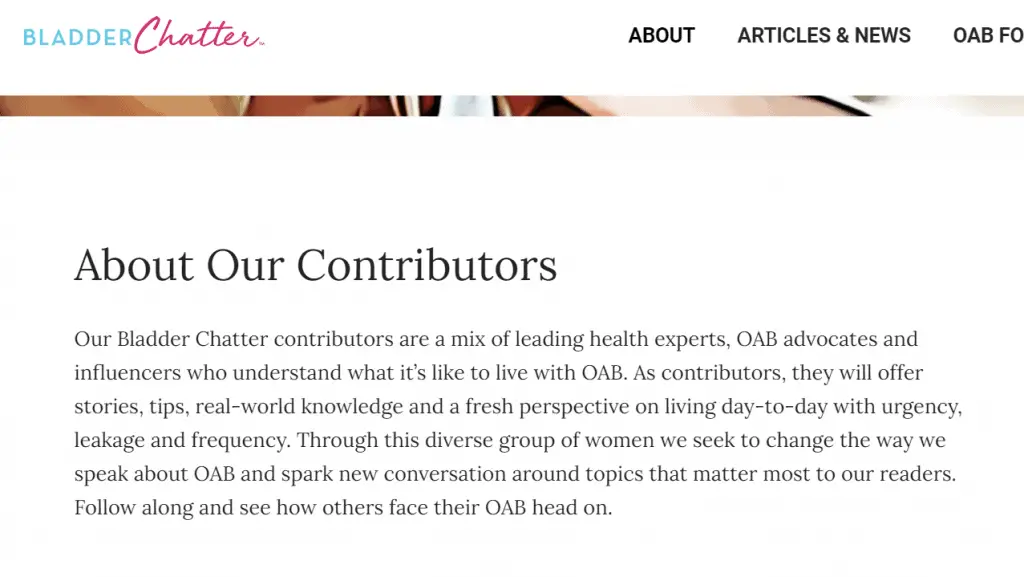 Here's a snippet from Bladder Chatter, the site by Urovant Sciences, doing the same.



RELATED ARTICLES ON PHARMACEUTICAL MARKETING
DON'T WANT TO MISS THE NEXT ARTICLE
Subscribe to receive similar articles on
Trends & Best Practices in Pharma Marketing,
directly to your mailbox.


10 Pharma Trends from 2020 that can help pharma marketers make robust marketing strategies in 2021

Pharma Marketing Trends from 2020